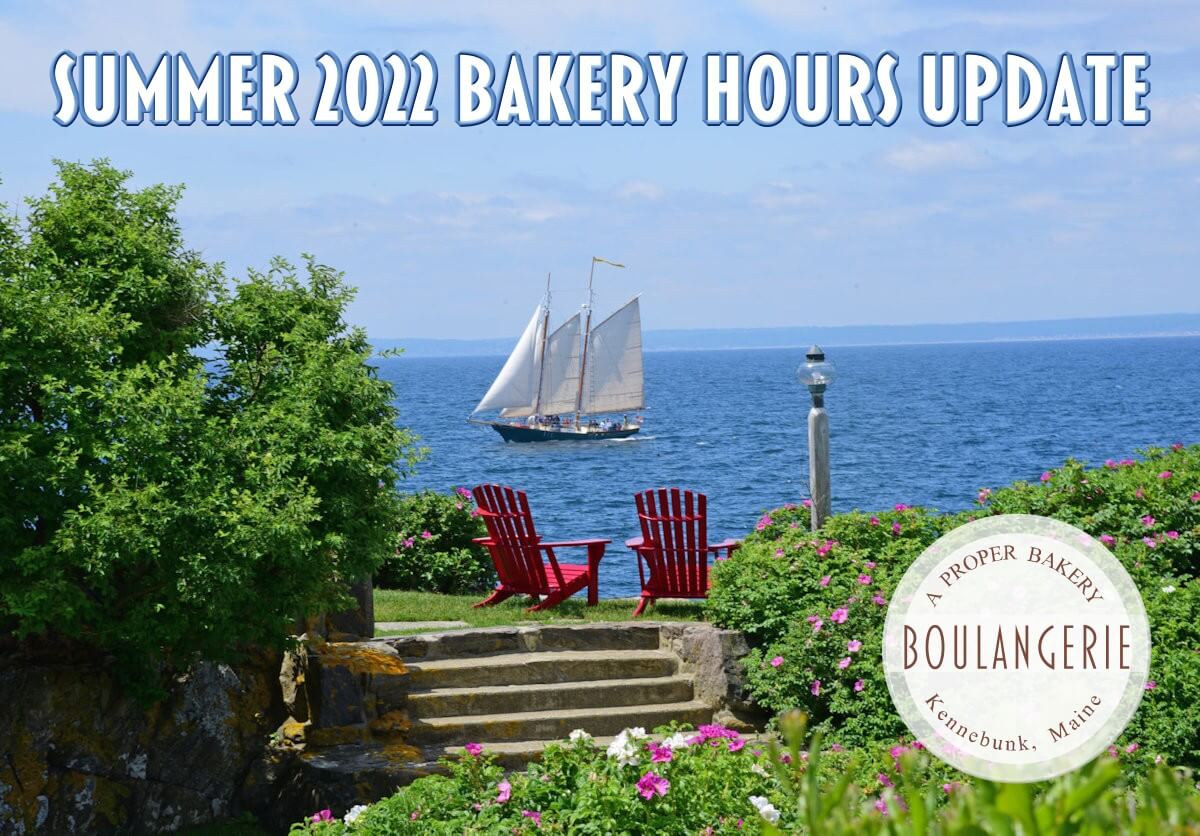 TO OUR BOULANGERIE FAMILY & COMMUNITY:
Summer is upon us and Boulangerie is resuming our six day per week schedule.  From Father's Day, June 19th, 2022 through Labor Day, we will be open Tuesday through Sunday, with Monday as our only closed day.
HOURS:
As of Sunday, June 19th, 2022 we will be closed on Monday only.
We will be open Tuesday through Sunday from 7:00 am – 1:30 pm.
OFFERINGS:
We will continue limitations on certain popular items.
COVID POLICIES:
We will continue to follow Maine CDC recommendations.
The dining room has been converted into production space to meet the demand for our product. Patio dining space remains.
We have a five person limit due to the small spacing of our bakery.
You can find our COVID policies at this link.
EXPECTATIONS:
Please continue to keep in mind that we are not a commercial bakery; rather, we are a small family bakery with severe production limitations. We adore our community & it is our honor to serve you. We appreciate your patience, kindness & understanding. We are forever grateful for all of you.
– TEAM BOULANGERIE