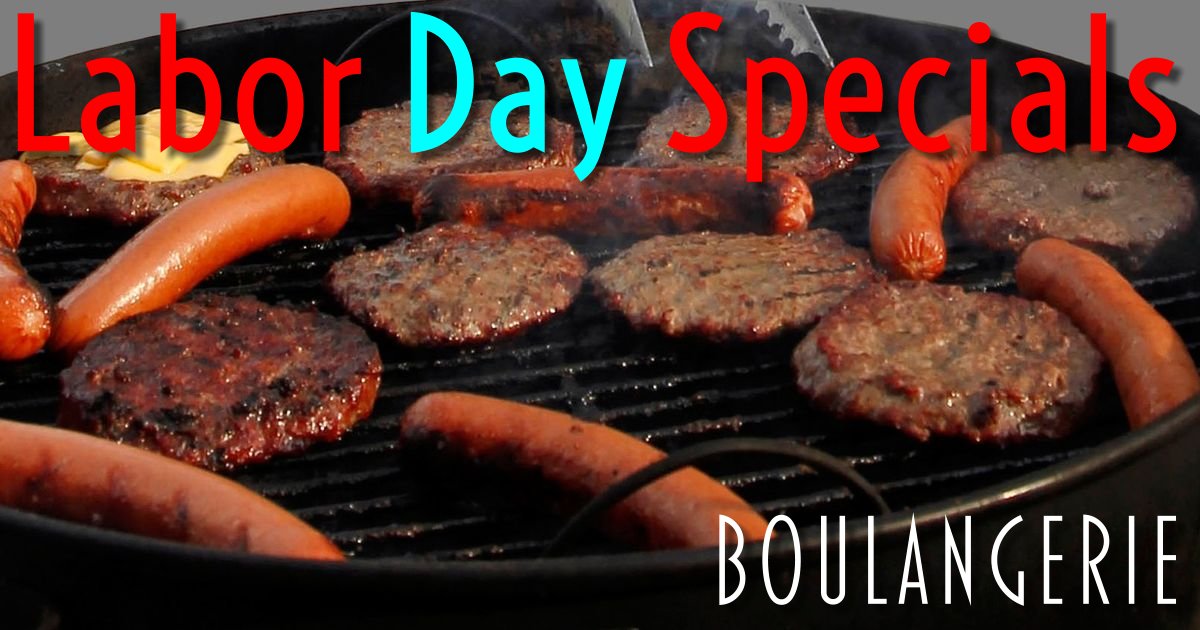 Labor Day Specials 2023

Pre-Order Today
Limited Quantities will be available without pre-order.
♦ Brioche Burger Buns – 4/$7.00
♦ Brioche New England Hot Dog Buns – 6/$7.50
Pre-orders close on Tuesday, August 29th, 2023. Please place a pre-order to Guarantee Availability.

We are closed on Labor Day
Monday 9/4 & Tuesday 9/5 for
relaxation and reset!
Revised June 20, 2023