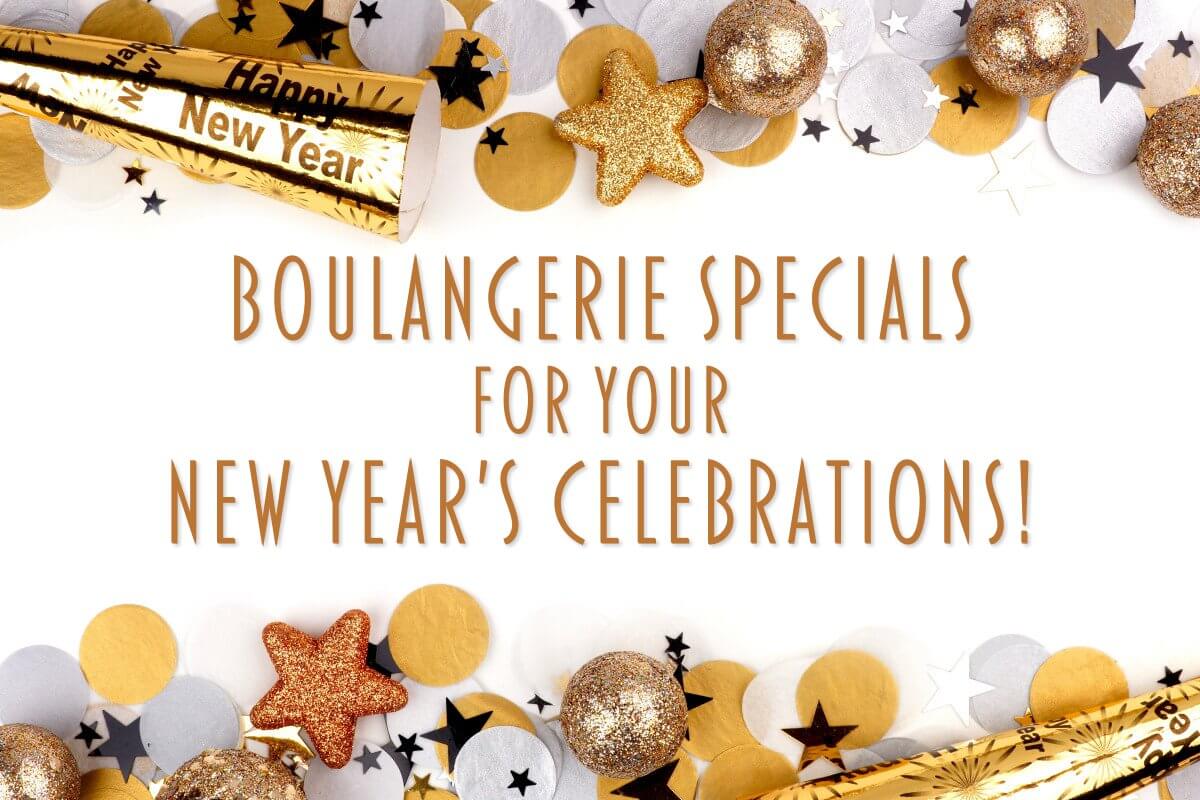 New Year's Specials
Bakery Specials
Mini Chocolate Ganache Orange Curd Tart (4 inch)

$7.50

Mini Raspberry Cheesecake (4 ½ inch)

$7.50

New Year's Sugar Cookies

$2.50

Frozen Cinnamon Rolls

$3.25 each

---

Quiche (11 inch)

$35.00

Choice of 2 Flavors: Smoked Salmon, Cream Cheese & Scallion or Asparagus, Caramelized Onions & Goat Cheese
(serves 8-10)


---
Chocolates
Assortment of R&R Chocolate Truffles

Six truffles per box featuring the following flavors:
• Champagne
• Sea Salt
• Raspberry


---
Wine
Our specially chosen New Year's selection!
Chapillon "Secret" Cava,

$23.00

Our featured celebratory wine is a blend of 75 percent chardonnay and 25 percent macabeo aged 16 months in the bottle, this is classic Cava, from the nutty scent to the almond flavor. It feels broad and rich yet clean, defined by its crisp acidity. Slightly toasty apple and pear fruits on the nose. Crunchy citrus and apple fruits flavors, and dried pears, too. Dry, energetic finish.


---
Gift Items
Bespoke Floral Centerpieces by Fleurant

Gift Cards

Hand Picked Wine Selections

Almond Shortbread Cookie Bags

And more!
Order by: Saturday, December 26th for:
Pick up Thursday December 31st by Noon
To order, call us at (207) 502-7112
We will be closing at 12:00 noon on December 31st, 2020
Reopening Thursday January 21st, 20021 after our Winter Break