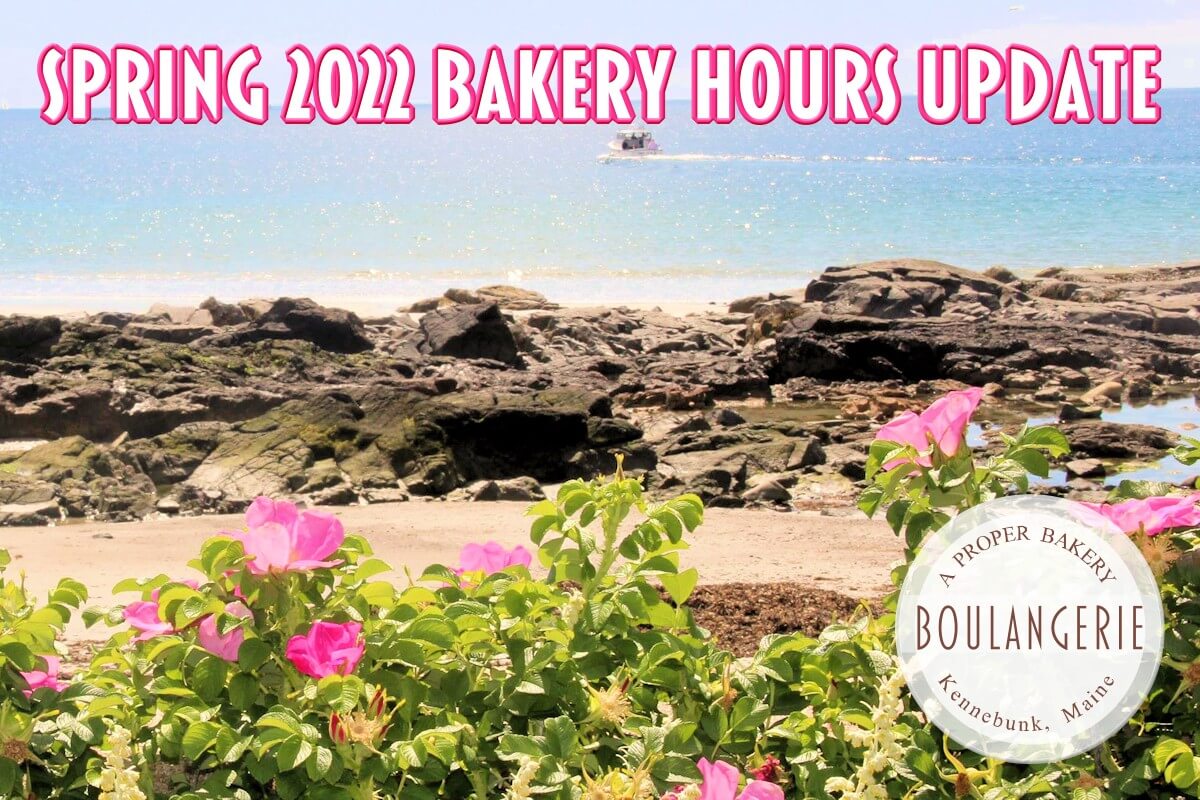 TO OUR BOULANGERIE FAMILY & COMMUNITY:
As we step into our spring season, we are please to announce that we are expanding our business hours.  We will now be open from Tuesday through Saturday and we are adding an extra half hour to our daily schedule.
HOURS:
As of Tuesday, May 10th, 2022 we will be closed on Sunday and Monday only.
As of Tuesday, May 10th, 2022 we will be open Tuesday through Saturday from 7:00 am – 1:30 pm (closing 30 minutes later than previously.)
OFFERINGS:
We will be updating our daily offerings shortly.
Our THURSDAY specialty rye bread will be moving BACK to TUESDAYS during this transition.
Our Sunday specialty schiacciata bread will be moving to Saturdays during this transition.
We will continue limitations on certain popular items.
COVID POLICIES:
We will continue to follow Maine CDC recommendations.
The dining room has been converted into production space to meet the demand for our product. Patio dining space remains.
We have a five person limit due to the small spacing of our bakery.
You can find our COVID policies at this link.
EXPECTATIONS:
Please continue to keep in mind that we are not a commercial bakery; rather, we are a small family bakery with severe production limitations. We adore our community & it is our honor to serve you. We appreciate your patience, kindness & understanding. We are forever grateful for all of you.
– TEAM BOULANGERIE