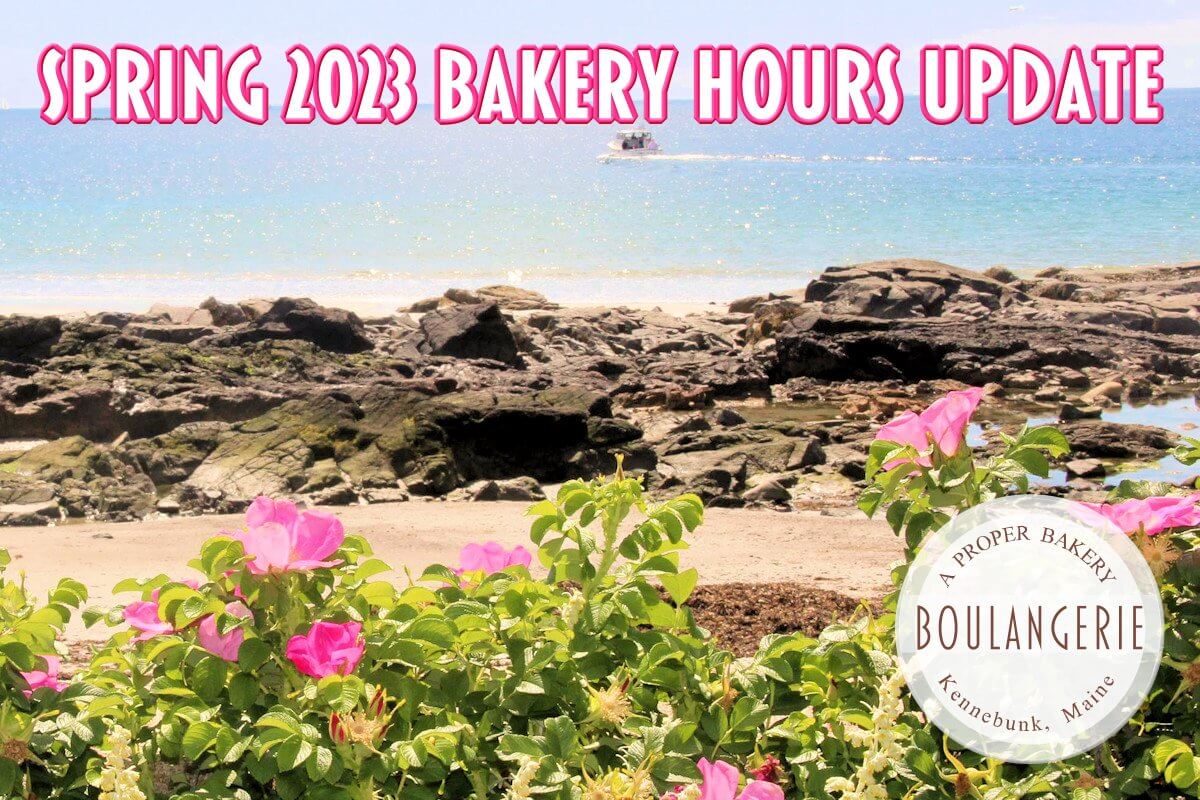 TO OUR BOULANGERIE FAMILY & COMMUNITY:
As we step into our fall and winter seasons, we going back to our off-season hours.  Boulangerie, A Proper Bakery in Kennebunk, Maine, will now be open Tuesday through Saturday.  We will be closed Sunday and Monday.
HOURS:
As of Labor Day, Monday, September 5th, 2022 we will be closed on Sunday and Monday only.
As of Tuesday, September 6th, 2022 we will be open Tuesday through Saturday from 7:00 am – 1:30 pm.
OFFERINGS:
We will be updating our daily offerings shortly.
COVID POLICIES:
We will continue to follow Maine CDC recommendations.
The dining room has been converted into production space to meet the demand for our product. Patio dining space remains.
We have a five person limit due to the small spacing of our bakery.
You can find our COVID policies at this link.
EXPECTATIONS:
Please continue to keep in mind that we are not a commercial bakery; rather, we are a small family bakery with severe production limitations. We adore our community & it is our honor to serve you. We appreciate your patience, kindness & understanding. We are forever grateful for all of you.
– TEAM BOULANGERIE