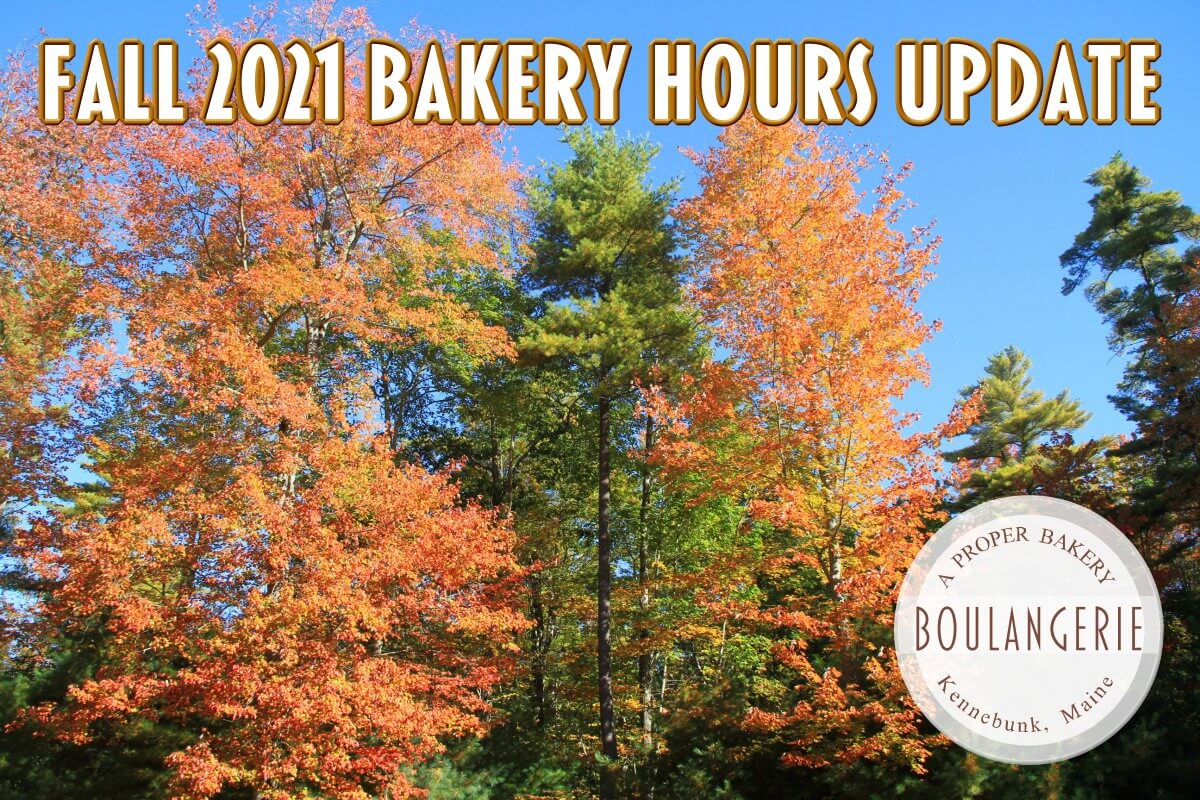 TO OUR BOULANGERIE FAMILY & COMMUNITY:
As we step into our fall season, we have to unfortunately limit our hours of operation until further notice due to the staffing crisis everywhere. We must protect the sanity and health of our remaining loyal employees. We would like to update you on our hours, offerings, COVID policies, and expectations moving forward…. but we are actively seeking employees and will re-open to full capacity once we find our new family members.
HOURS:
As of Monday August 30th, 2021 we will be closed Mondays, Tuesdays & Sundays.
As of Monday August 30th,2021  we will be open Wed-Sat 7am – 1pm (closing 1 hour earlier).
OFFERINGS:
Our Tuesday specialty rye bread will be moving to Thursdays during this transition.
Our Sunday specialty schiacciata bread will be moving to Saturdays during this transition.
Only white, wheat & multi grain loaf breads will be offered. We intend to bring all other specialty loaves back when we are fully staffed.
Due to the staffing shortage, we will still not be taking phone orders or offering curbside pickup.
We will continue limitations on certain popular items.
COVID POLICIES:
We will continue the requirement of wearing masks within the bakery
We will continue to have the dining room closed
We will continue to monitor the Delta variant uptick and make adjustments as needed with the number of people allowed within the bakery. There is currently no limit.
You can find our COVID policies at this link.
EXPECTATIONS:
Please continue to keep in mind that we are not a commercial bakery; rather, we are a small family bakery with severe production limitations. We adore our community & it is our honor to serve you. We appreciate your patience, kindness & understanding. We are forever grateful for all of you.
– TEAM BOULANGERIE