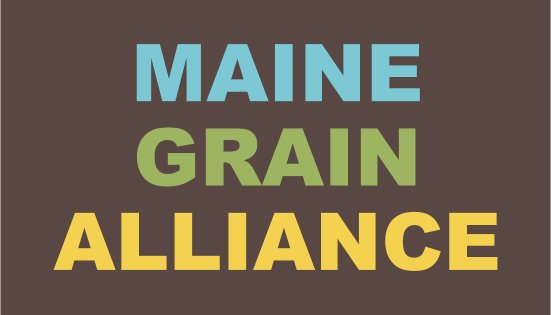 Article by Kathleen Pierce, Bangor Daily News
SKOWHEGAN, Maine — Amy Tyson and her husband, Zachary, had been summering in Kennebunk for years when they realized that amid the clam shacks and ice cream stores, something was lacking.

"The one thing that is missing from our town is a proper bakery. So we decided to do it ourselves. We went to our local small-business development center and started working on a business plan," she said.

The Tysons plan to open Boulangerie in a barn in downtown Kennebunk next spring. They were among a swath of leaven lovers who attended the Kneading Conference, run by the Maine Grain Alliance, at the state fairgrounds here last week.

"We learned how local wheat grows and is harvested. We learned how much work and dedication those farmers have to work their fields in Maine. And supporting those men and women is incredibly important," said Tyson, who is no newcomer to the bread scene.

She managed the bread department for Wolfgang Puck's Las Vegas properties and studied bread and pastry at Le Cordon Bleu London before baking on a yacht.

From the business of raising dough to the history of ancient Acadian flatbreads, the conference covered all the bases including how to build your own brick oven over the course of two days.

"The conference and other Maine Grain Alliance programs encourage people to start 'village bakeries' and incorporate local grains," said Amber Lambke, who tapped rock star bakers from places such as Bread Alone in New York to lead workshops and answer questions from bakery startups.

"This conference was incredibly educational," said Tyson, who plans to offer a bread that is made with 100 percent Maine flour.

The baking industry seems poised for more small-scale operations like the one the Tysons are opening, experts say. Artisanal bakeries were "in a different place 10 years ago," said Peter Sonenstein, vice president of retail sales for Traditional Breads Inc. in Lynn, Massachusetts. "There are fewer barriers to success and the consumer base is a lot higher" today.
Read the whole article at The Bangor Daily News website
Learn more about the Maine Grain Alliance and their Kneading Conference