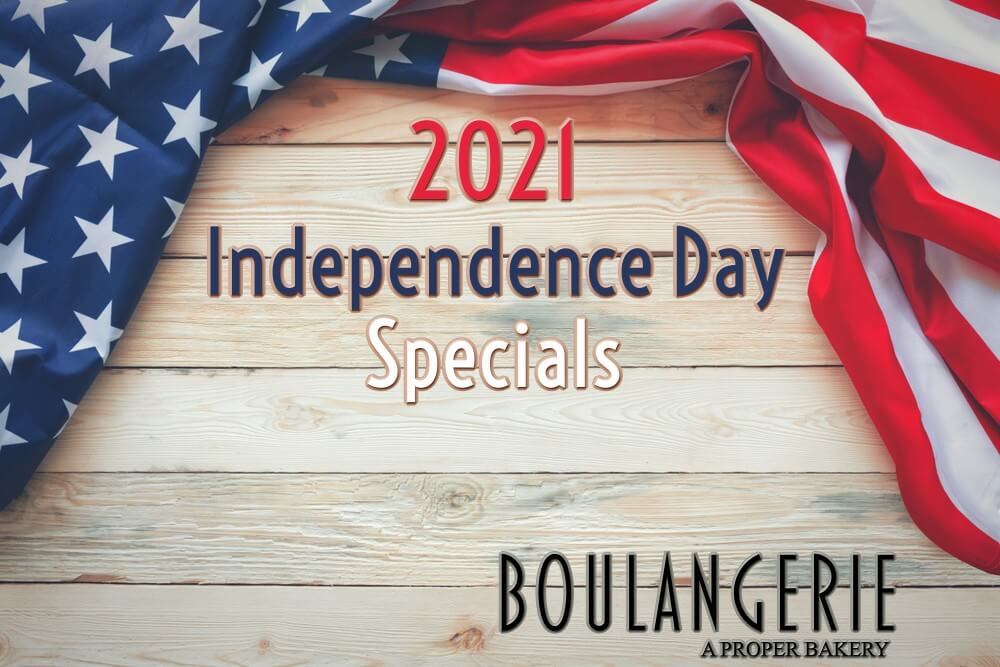 Happy
4th
of
July
!
Pre-Order Today
Available Friday, July 2nd, Saturday, July 3rd and Sunday, July 4th, 2021
♦ Brioche Burger Buns – 4/$6.00
♦ Frosted Sugar Cookie Stars – $2.50 each
♦ Brioche Hot Dog Buns – 6/$7.50 each
♦ Raspberry Blueberry Coconut Macaroons drizzled with White Chocolate – $2.75 each
♦ Vanilla Lemon Curd Trifle with Strawberries, Blueberries & Whipped Cream  – $7.50 each
Pre-orders close on Tuesday, June 29, 2021. Please place a pre-order to Guarantee Availability. To order, please stop by and order in person or pick up an order sheet. Due to staffing challenges, we are unable to accept phone orders this year.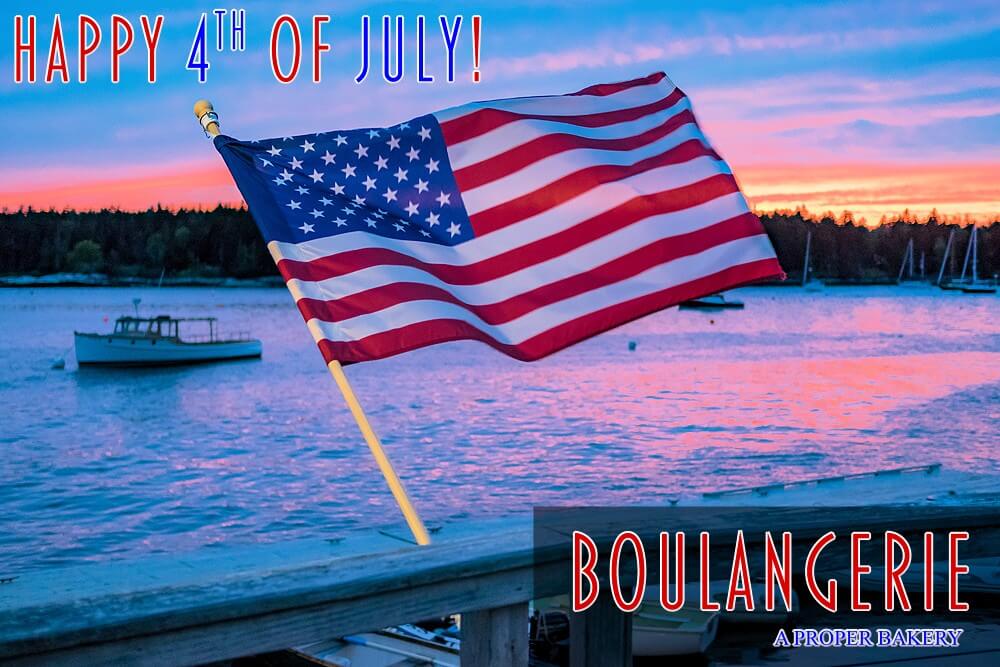 Revised June 22, 2021