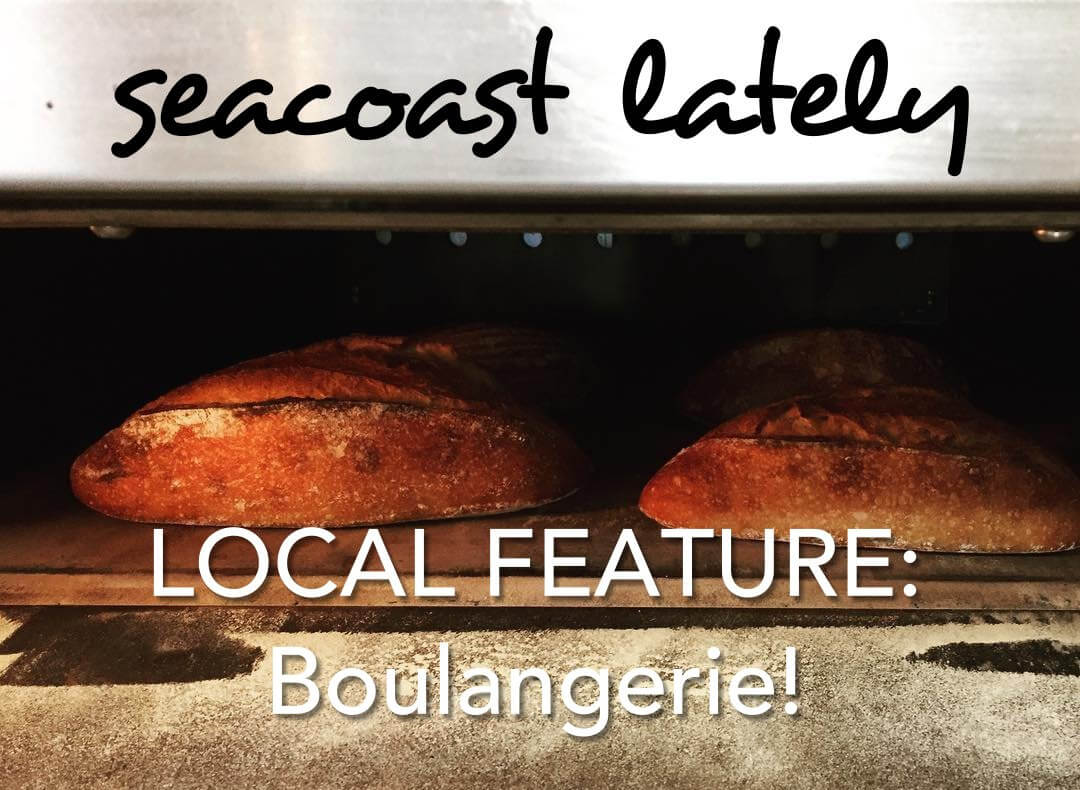 Writing in Seacoast Lately, Maggie Sutherland, the site's creator and curator is dedicated to spotlighting the amazing destinations, eateries, and shops around the New Hampshire and Maine seacoasts. Seacoast Lately recently covered  Kennebunk's Boulangerie bakery in it's Local Feature section.
With piping hot croissants, perfectly iced cupcakes, grainy breads, and the best apple turnovers I've ever tasted, it's no surprise that Boulangerie: A Proper Bakery has quickly become a favorite of locals and tourists.

…

Whether you're looking to enjoy a decadent hot chocolate and chocolate chip cookie on a snowy afternoon, or savor a quiche and coffee on the patio in summer, Boulangerie is sure to make your taste buds happy and leave you with a smile!