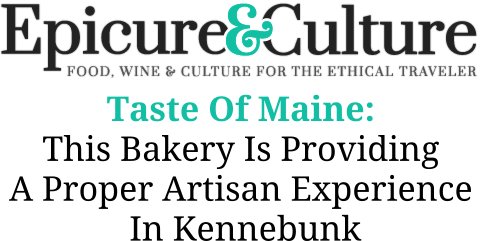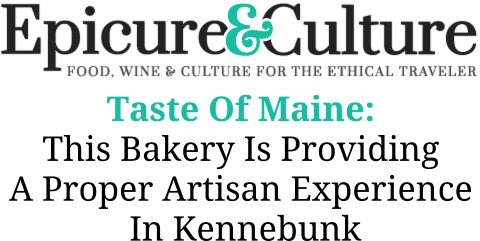 Article by Michele Herrmann
"There wasn't a place to get good bread, and good bread is something we've appreciated in our travels," explained Amy Tyson, of her and husband Zachary's decision to open an artisanal bakery/cafe in Kennebunk. The couple's reasoning came from coming to – and falling in love with — this southern Maine town on vacation in 2007.

Of course, the Tysons recognized there were bagel shops and other places for getting crusty delights and baked goods, but they felt their new home could use something a little more traditional, directly from breadmaker's early morning work schedule.